If you forget your PIN code, please use the following steps to reset your PIN code:
1. Click the Settings button under your legal name
2. Visit the Reset page.

3. Enter the SMS verification code.
4. Verify your Legal Name and Date of birth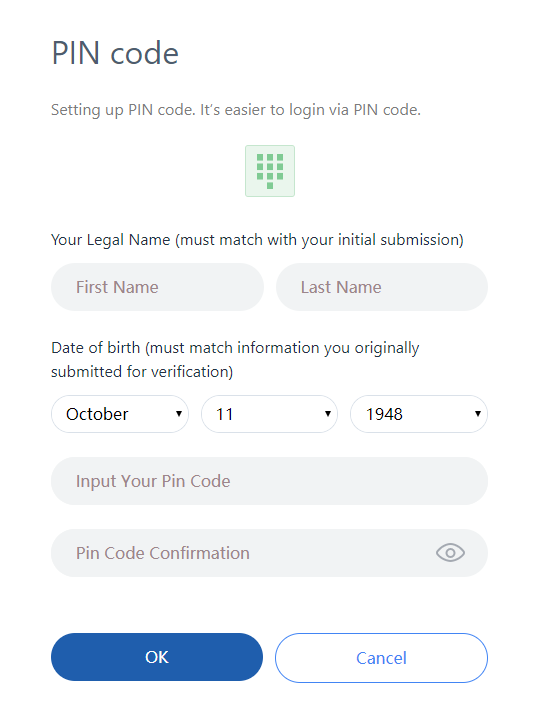 .
5. Type in the new PIN code you want to use, twice, and click the OK button.